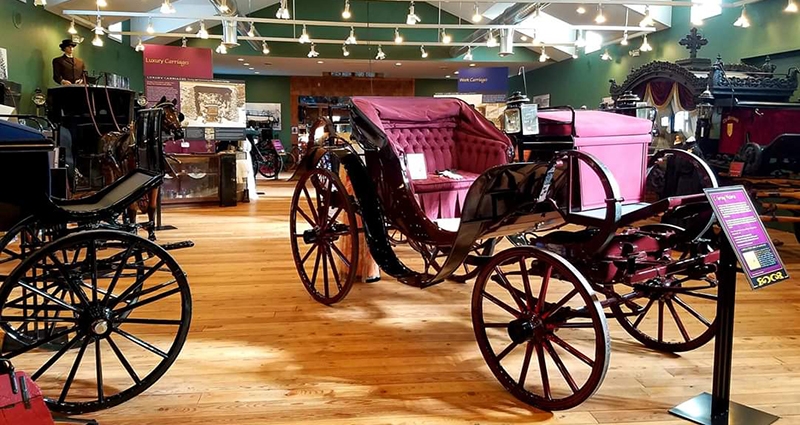 C-Spring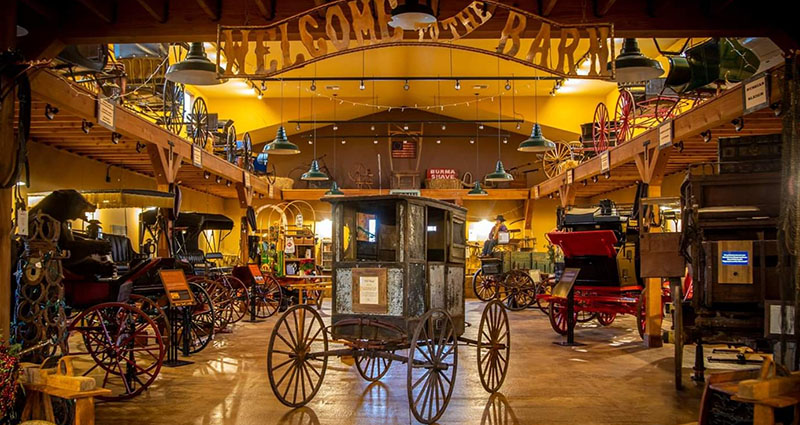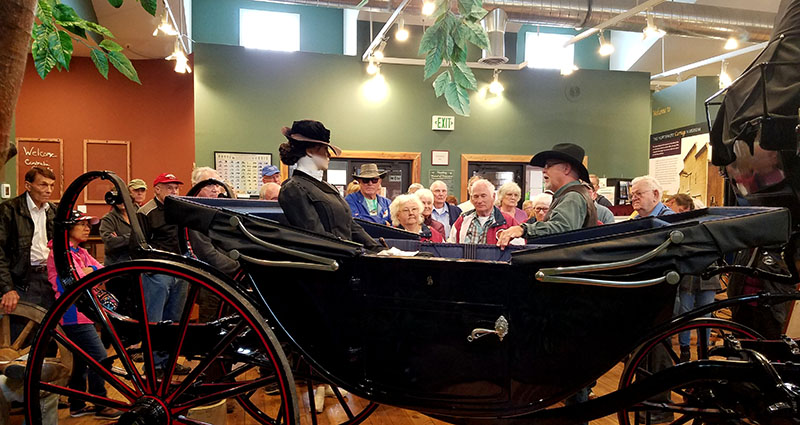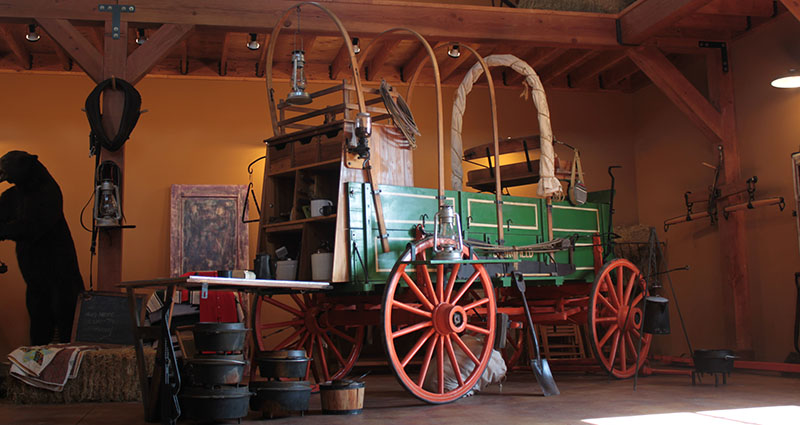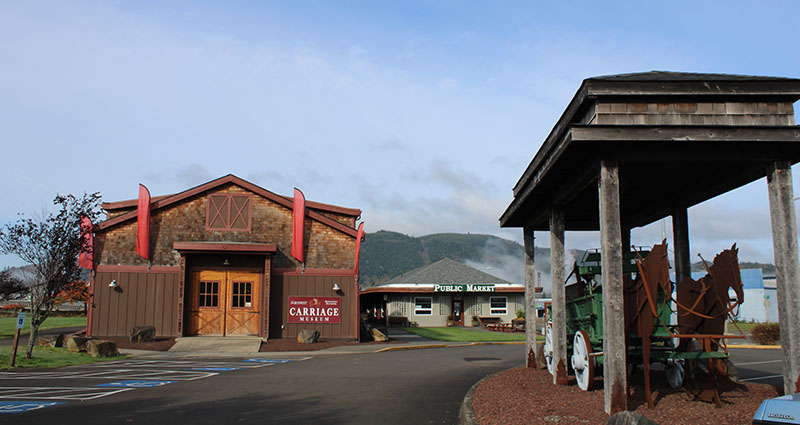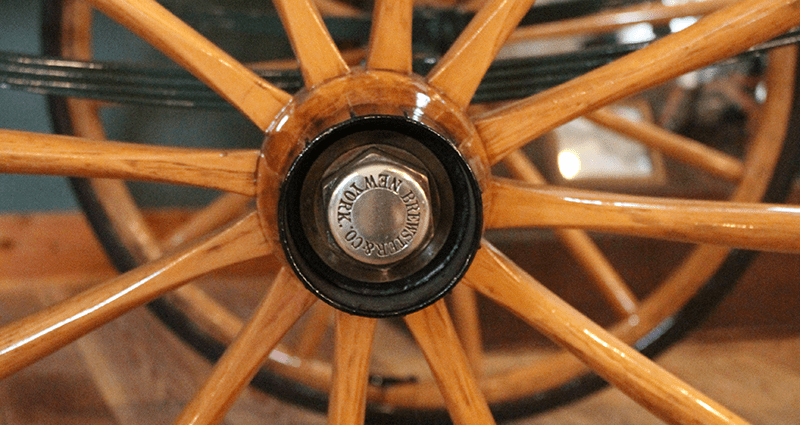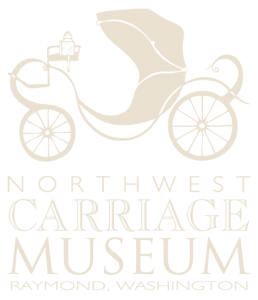 You are invited to step back in time and visit one of the finest horse-drawn transportation museums in the entire country. Known for being one of America's best collections of 19th-Century horse-drawn vehicles, you will see elegant carriages, common day buggies, work wagons, coaches, sleighs and thousands of period artifacts and clothing.
In addition to over 60 vehicles, our elegant displays include a one-room school house, a wheelwright/blacksmith shop and a gift shop filled with unique and local items.
There is something for people of all ages at the Northwest Carriage Museum… COME GET CARRIED AWAY!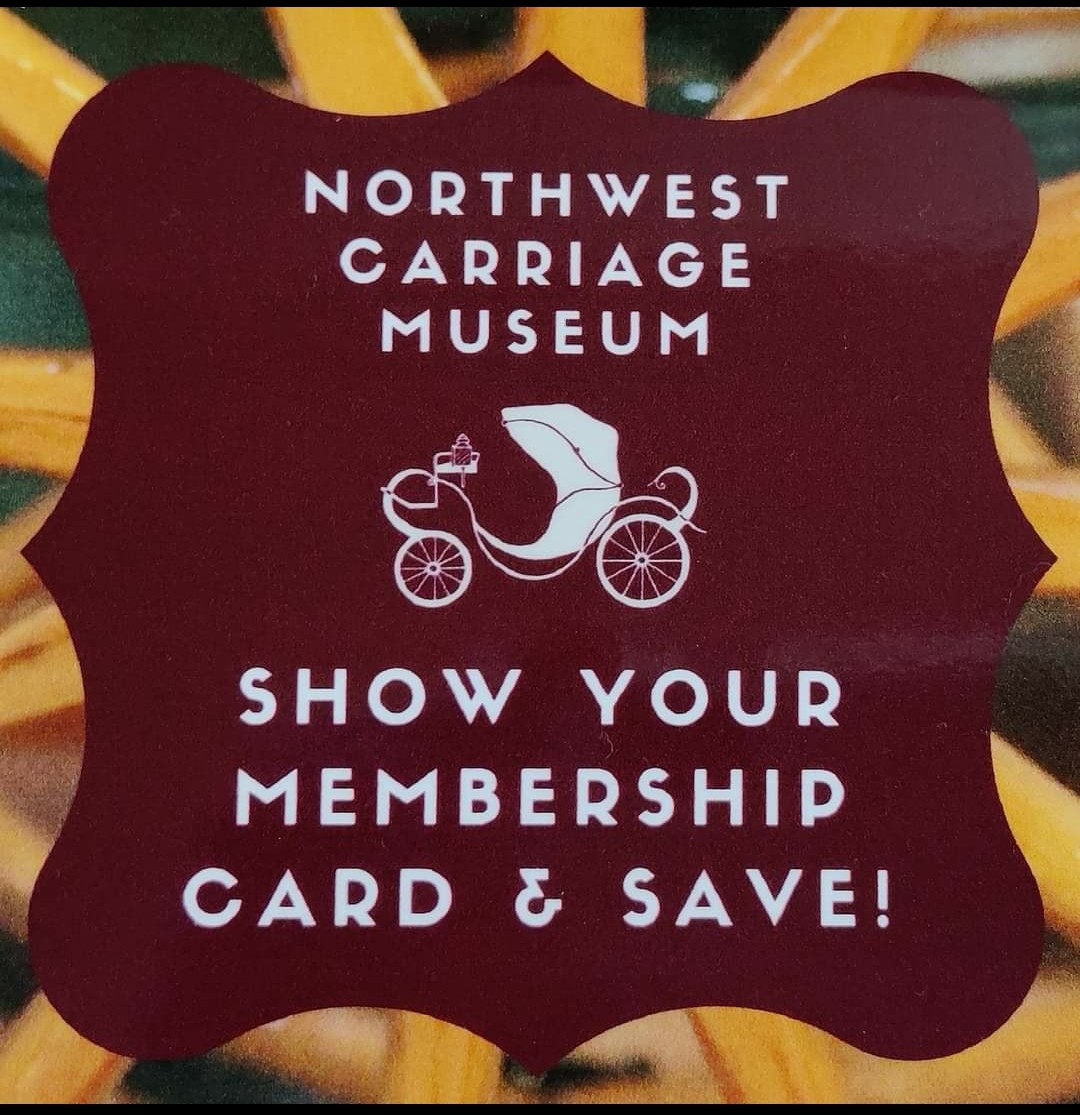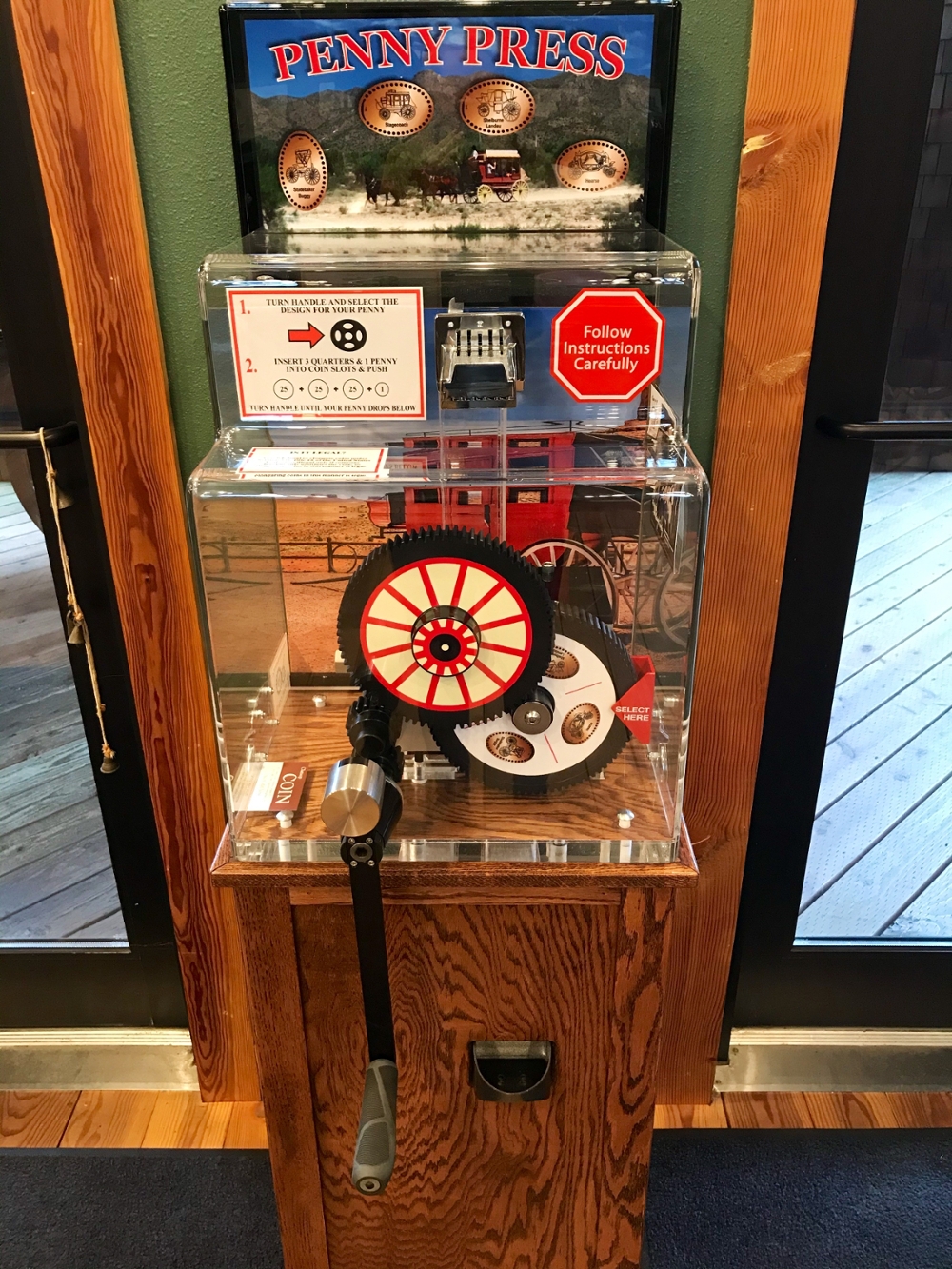 PENNY PRESS
Everyone loves the Penny Press Machine!
Press your penny with one of four images of our vehicles, or heck, get them all! You can also buy a Penny Passport in our gift shop to showcase your pressed penny collection.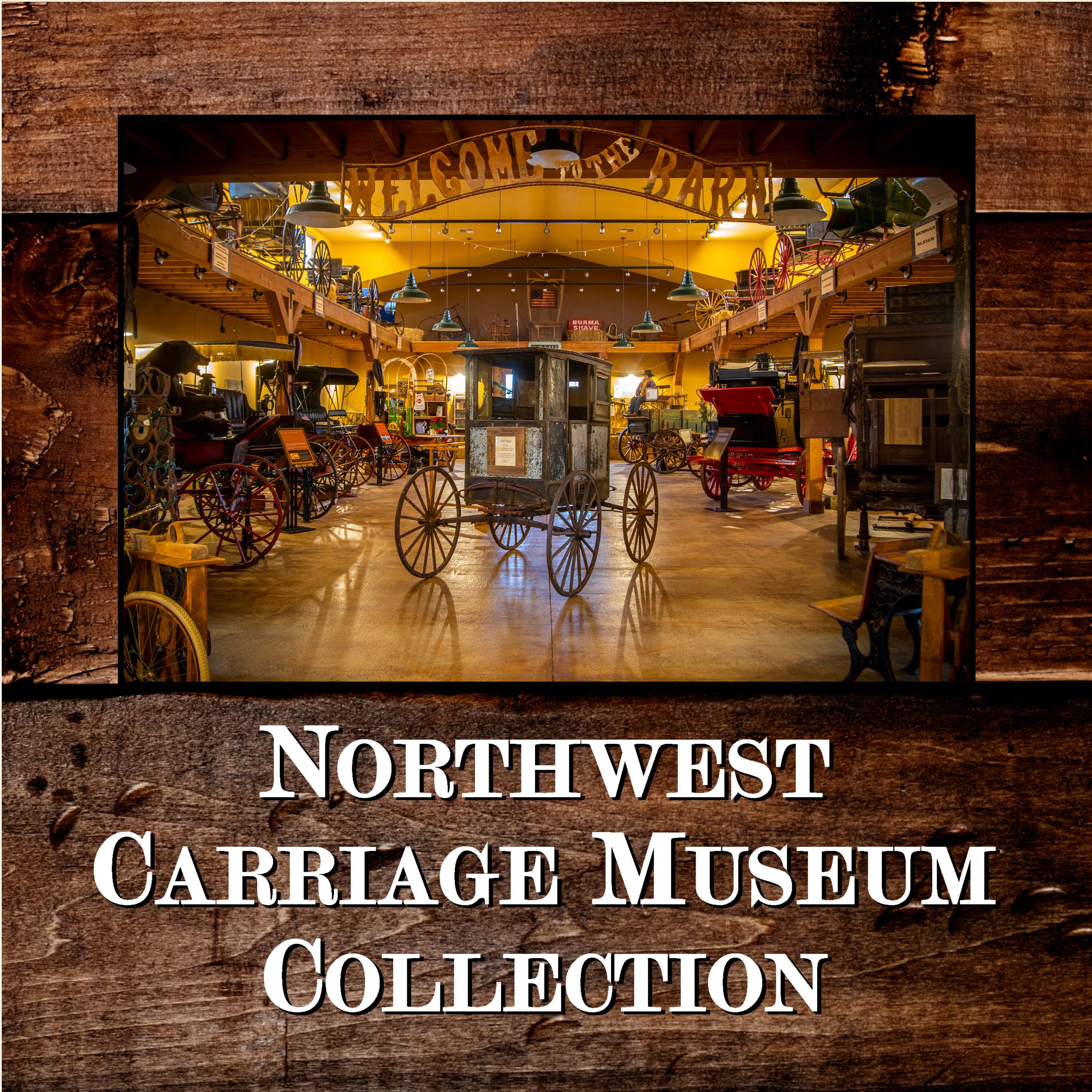 NORTHWEST CARRIAGE MUSEUM COLLECTION BOOK
Take history home with 36 glossy full color pages in our Collection Book, available on our website and in our Gift Shop.
Get Involved
Why should YOU become a supporter of the museum? It's simple. We need you!
The Museum is a nonprofit organization dedicated to keeping 19th-century horse-drawn history alive for future generations, and help is needed. The museum draws thousands and thousands of tourists to our small community every year. These visitors not only enjoy the museum, but also support other local businesses and families by patronizing local establishments. When you support the Northwest Carriage Museum you are helping us keep history alive and you supporting our local community.
Your membership is greatly appreciated and tax deductible.
Annual Membership to the Museum includes free admission, newsletter, gift shop discounts, and discounts at 32+ local businesses, along with knowing you are supporting a vital piece of American history.
Our EXCLUSIVE DONORS receive membership, free admission, newsletter, gift shop discounts, discounts at 32+ local businesses, early notifications of events, and name proudly displayed on our museum donor board.
You may wish to donate to the museum through one of several options for charible giving from your estate. The Internal Revue Service provides generous incentives for charitable gifts made through estate planning.
"Come take a trip back in time and get carried away at the Northwest Carriage Museum on the pristine Willapa River!"