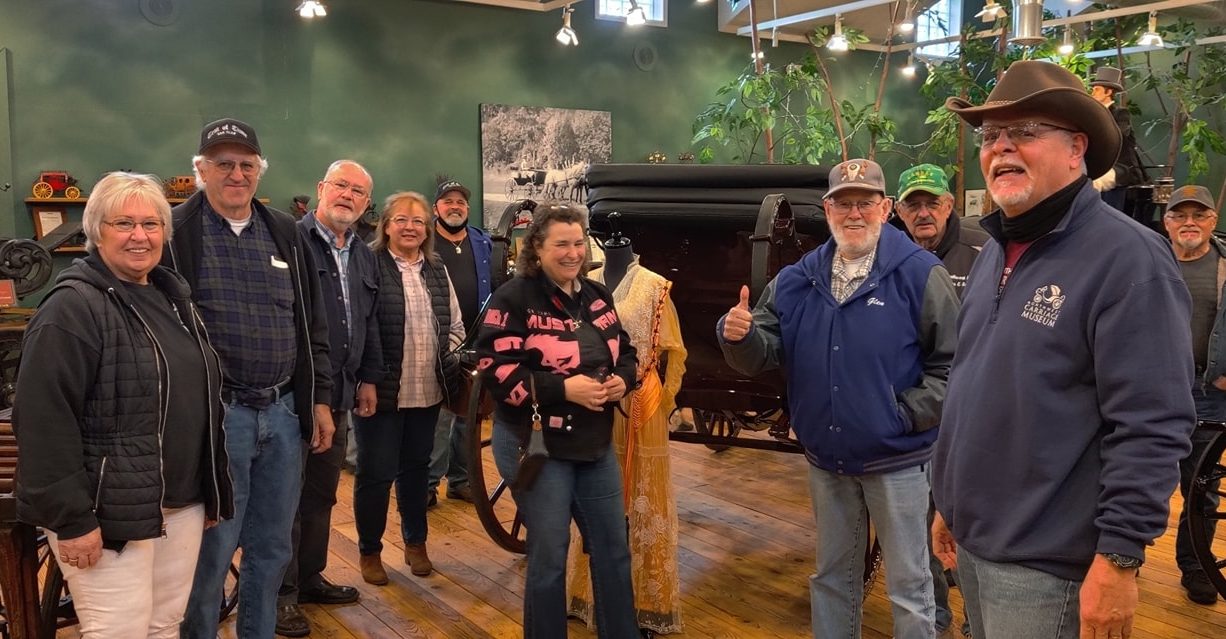 Tumbs Up Tour
Tours
of the Northwest Carriage Museum 
Group tours receive discounted admission and parking is abundant.
To schedule your tour, contact Laurie Bowman, Director, at (360) 942-4150 or laurieb@nwcarriagemuseum.org
We love sharing our carriage collection with groups!  
Guided tours are a great event for any organization. Our tours are fun, entertaining and historical. Over the years we have hosted numerous car, RV, and service clubs, church groups, retirement homes, softball teams, bus groups, and even a few dignitaries. We also provide unique educational tours for schools. We would love to host your group… Let's have some FUN!!!!
Group Tours
for groups of all ages & sizes!
Tours can be tailored to accommodate any group. As you stroll among the beautifully restored vehicles, your tour guide will explain not only carriage history but also life in the 1890s. Did you know traffic congestion was a real problem in the horse-drawn era? Some of the first horseless carriages were actually advertised as the "solution to pollution." I'll bet you can imagine why!
Educational Tours
school groups, family groups & more
Our tours for students are educational, fun and a learning experience, and we have tailored school tours for almost every age group. Students learn about the carriages, their manufacturing history, their usage and the history of the horse-drawn transportation era. In our 1890 schoolhouse, we talk about the one-room classroom and rules for behavior. We demonstrate how wooden wheels were made. The opportunity to make butter or corn husk dolls can be provided, and students always enjoy climbing aboard our Three Spring Democrat Wagon for a fun group picture!